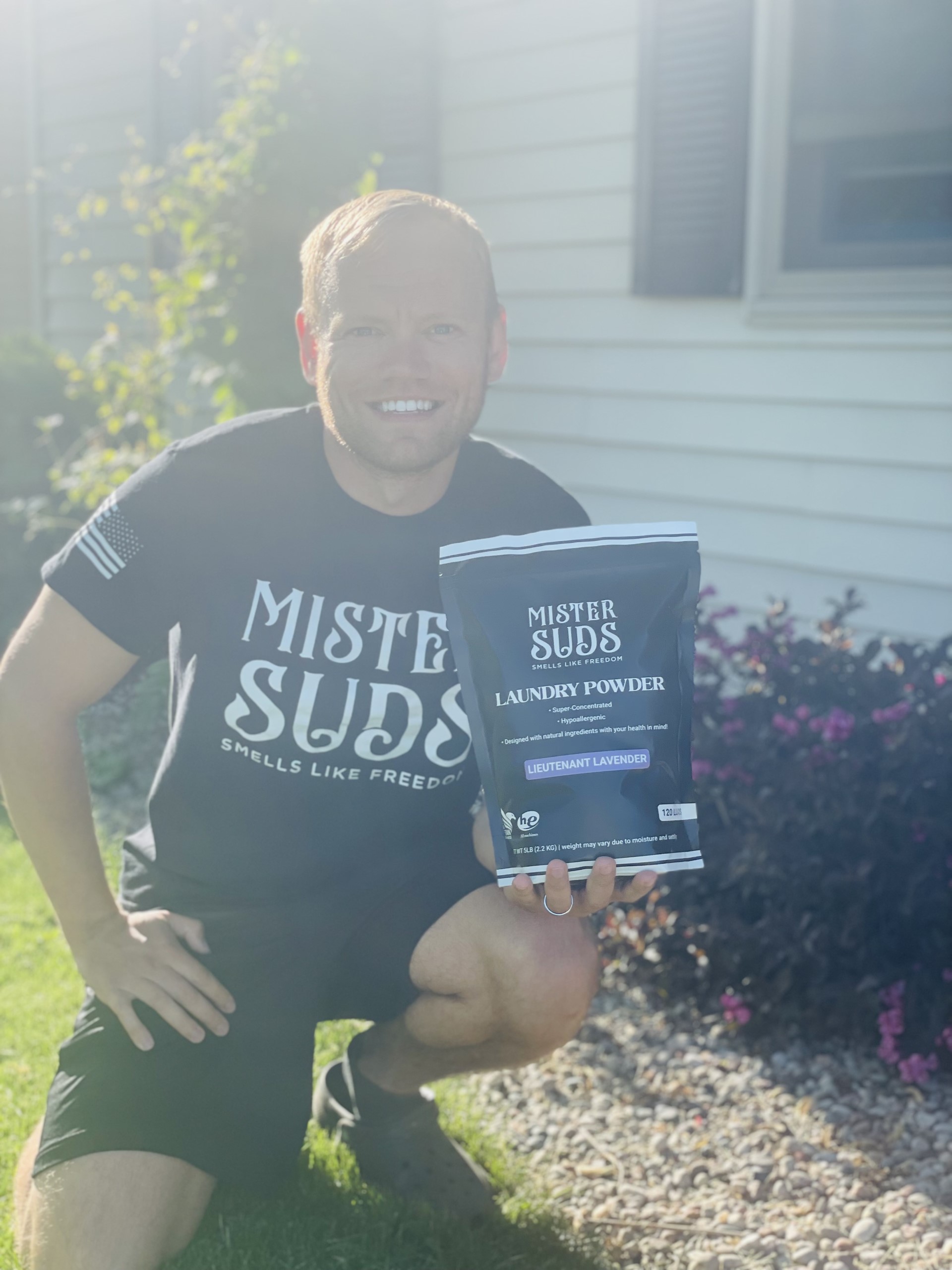 Our story began in 2021 as a cleaning service, and after many requests and recommendations by our clients, we decided to develop our own line of cleaning products to better serve not only our customers, but those who sacrificed everything for this nation. That is why we will be giving back to many first responder and veteran organizations throughout our journey.
At Mister Suds, we understand the importance of using products that are gentle on the skin, especially for those with sensitive skin or allergies. That's why we use only the best ingredients to create our detergent, ensuring that it is hypoallergenic and free from harmful chemicals that can irritate the skin.
Our commitment to the environment is also a top priority. We strive to minimize our carbon footprint by using sustainable packaging and eco-friendly ingredients. Our detergent is biodegradable, ensuring that it doesn't harm the environment once it's been used.
As a veteran-owned company, we are proud to serve our customers with the same dedication and commitment that we showed while serving our country. We believe in supporting our local community and are dedicated to creating a positive impact through our business.
Thank you for choosing Mister Suds, and we look forward to providing you with a laundry detergent that not only cleans your clothes but also supports your health and the environment.